Hello! It's ya boy, Nerd
Wouldn't you know, I need money to survive. Money can be exchanged for goods and services, and boy howdy, I got the goods. I got some pretty bomb ass art, if I say myself. I guarentee you won't be having any regrets snagging one of my pieces. I got the good shit!
NSFW PIECES WILL COST EXTRA! THE MORE KINKY, THE MORE IT WILL COST!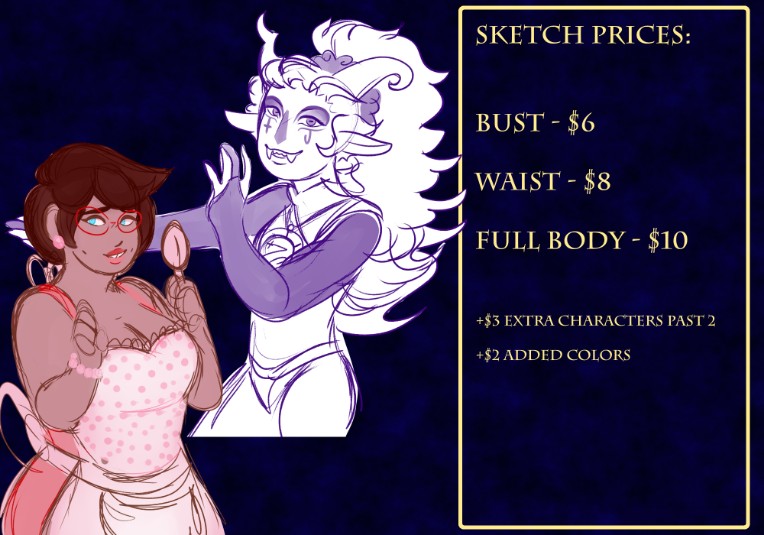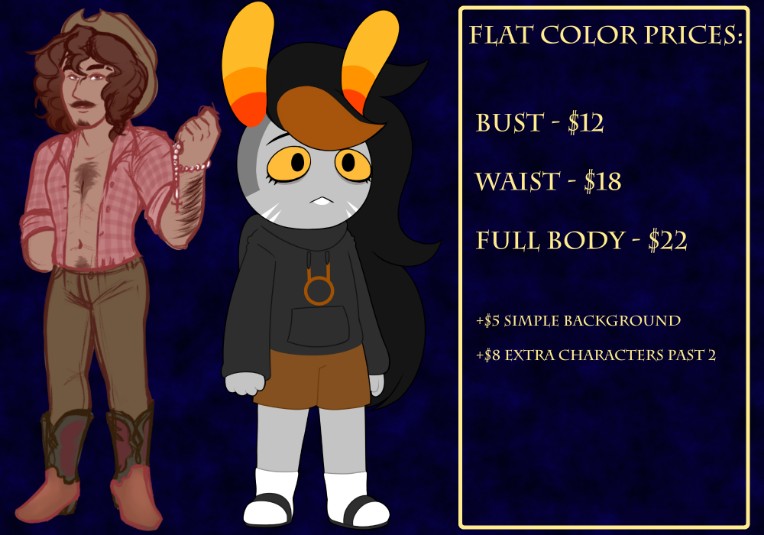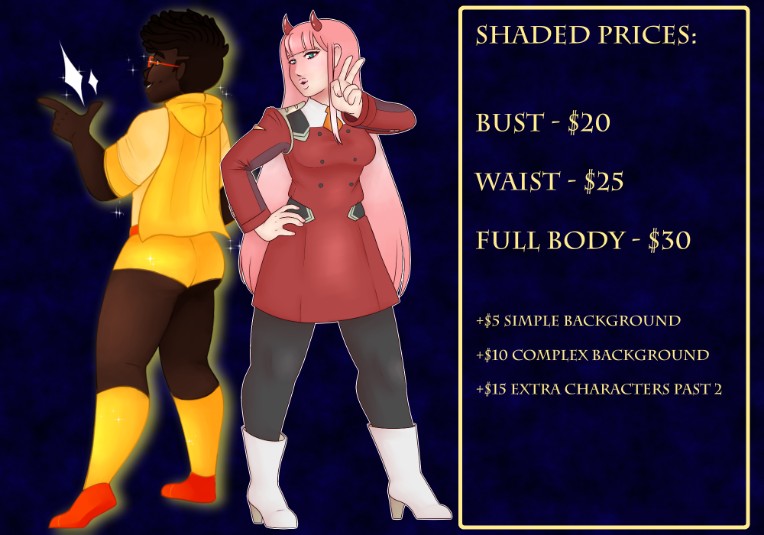 Things I'll Do:
OC's and Fan characters (Please provide reference, written or drawn)
Ships (I'll let you know if I'm uncomfortable with some)
Fandoms
Furries
NSFW 
Things I Won't Do:

Mechas
Hateful messages (Transphobia, Racism, Homophobia, etc.) 
I require 50-100% payment upfront before I begin working on your piece and I only use Paypal! You make use my art for personal use (Icon, Wallpaper, Page Doll, etc) but you must credit me. 
I'm a relatively open minded bitch, so don't be shy to be open about your kinks. Also, please tell me if I'm able to post the piece publicly, or would prefer to be anonymous.
If you understand, please contact me via:
Twitter PM: @GalaxicPeach
Email: ( thatgalaxicnerd@gmail.com )
Thanks again!